Igniter (CDI & TAI) Repairs.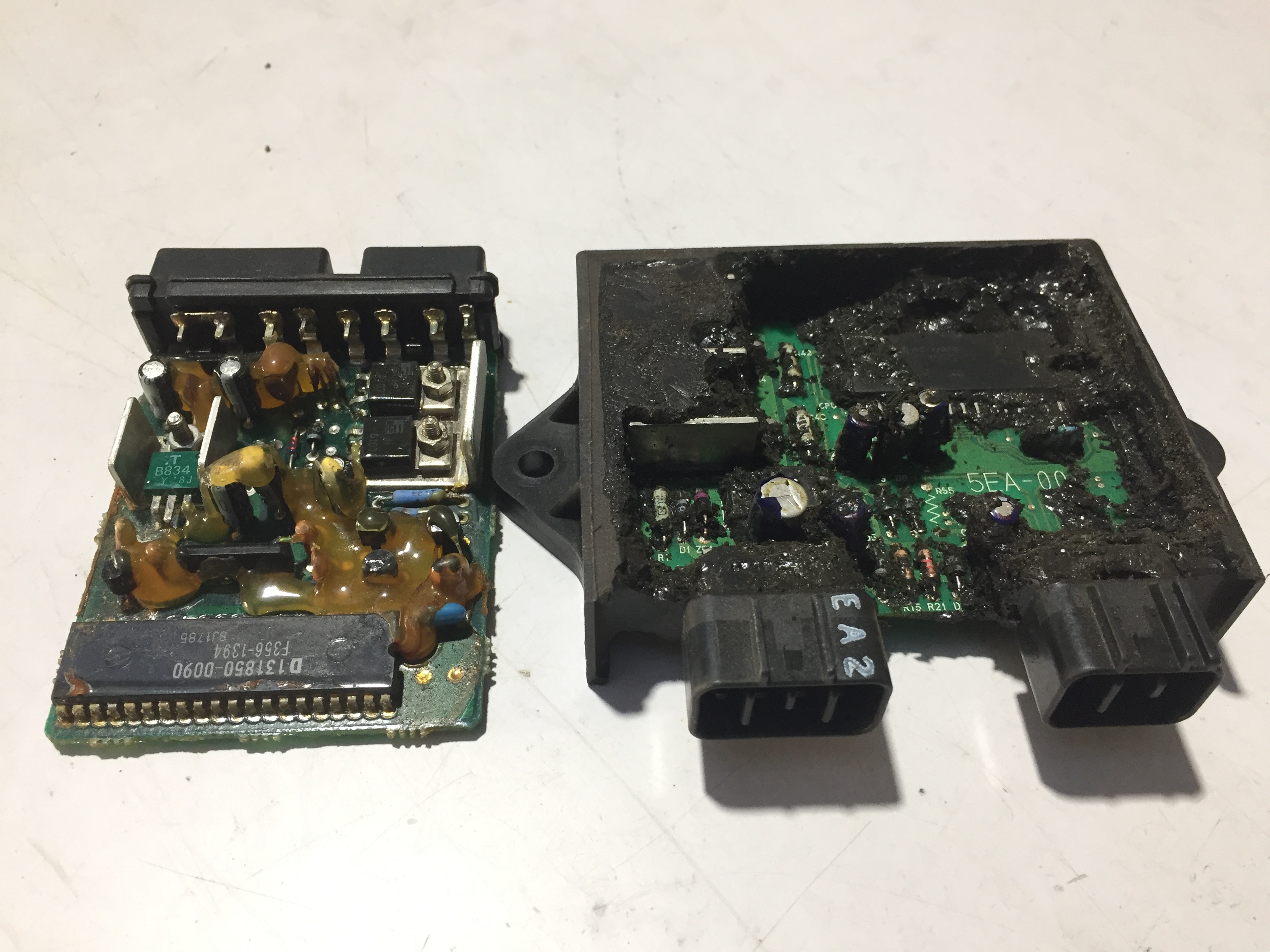 Aaron is my technician that tests and repairs igniter units. I am amazed with his perseverance and knowledge, usually getting the job done.
For newer EFI (Engine Management) systems we require the motorcycle here for us to repair.
Models with "Coded keys" are also a problem, we need the bike here for repairs.