Recreational Registration Lighting Kit.
AC Kits are for models fitted with Carburetors and no battery.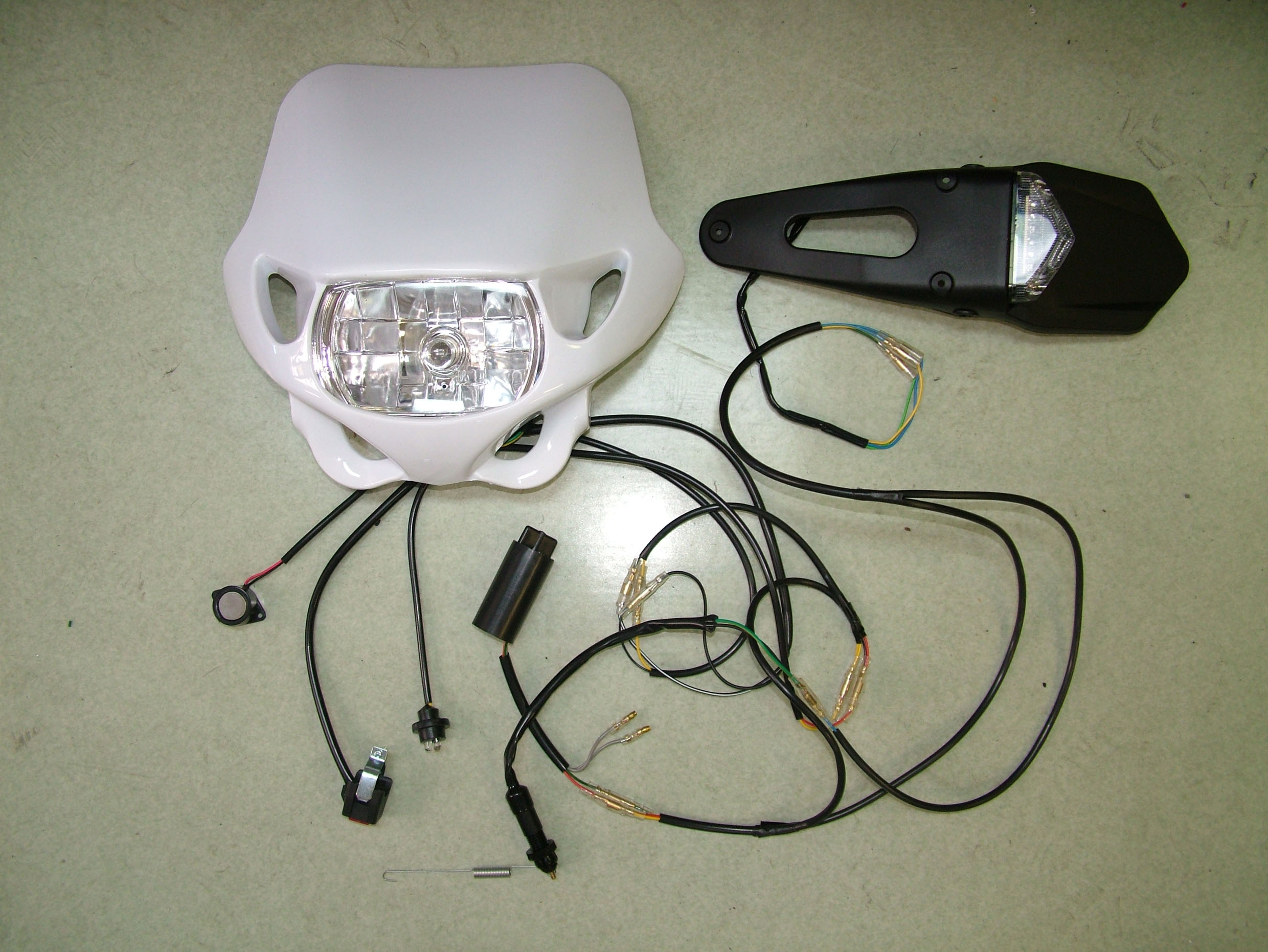 Complete kit, including Headlight (White or Black only) Hydraulic Brake switch is Retail $320.00 plus $15.00 Post.
Kit without Headlight it's $270.00, without Hydraulic Brake Switch it's $250.00 plus $10.00 Post.
See Below for full fitting instructions.